We develop and manufacture the materials and equipment used by AstraChrome system's licensed users to provide a spray "Chrome" plating service to both industry and the general public. The advances in spray chrome plating technology embodied in the Astrachrome offers an environmentally friendly alternative, to traditional chrome plating.
The AstraChrome process easily tackles applications where traditional plating would be impossible. We can give a Chrome like mirror finish on almost anything, large or small, faultlessly, every time.  What's more the spray "Chrome" finish is not limited to one colour.  After the mirror "chrome" has been applied, it can be tinted in any colour of the rainbow.  Colours can be blended, faded or layered for a truly custom chrome finish.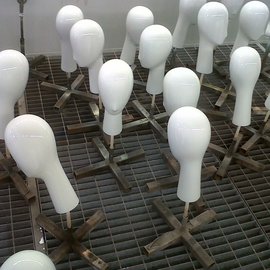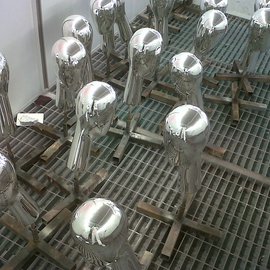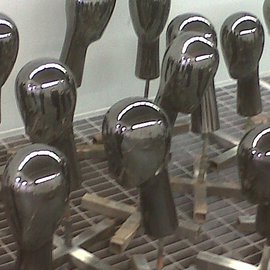 AstraChrome  offers significant cost savings over traditional plating processes.  Our unique Spray Chrome bench operates at normal temperatures, without the need for vacuum, and a wide range of materials including wood, plastics, ceramics, stone, concrete, plaster and 3d printed surfaces can be given a realistic metallic finish with a mirror shine. The effluent  is nontoxic, so it won't cost the earth.
Whatever the item you want metalised, be it a car part, a prop, a display stand, shop fitting, light fitting, or piece of interior design, or if you just want to know more about the Astrachrome process, please contact us we will be glad to help with information or to pass you on to one of our licensed applicators.   +44 (0)333 344 5923 .
The Technical Bit